Alexander Technique And The Dentist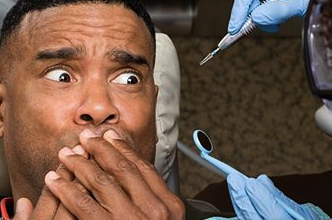 I had an unusual teaching day last week as three of my Alexander Technique students told me they were going to the dentist. I don't mean they were all going to the dentist together, but separately, and coincidentally. Since two of the three are dealing with neck pain, and the third with shoulder pain, we discussed how the Alexander Technique could help them during their visit.
We first spoke about the stress they felt about the whole idea of dentists, and we weren't just talking about the bill.
There are physical manifestations of stress that can be helped with the Alexander Technique. When your heart starts to race, your breathing gets more rapid and shallow. One of the main pillars of the Alexander Technique is awareness and the simple act of noticing your breathing can help slow it down. Sometimes awareness is self -correcting. Alexander Technique's 'whispered ah' exercise can be extremely helpful, both days before the appointment and right as you sit in the dentist's chair.
I tell my students to make sure they get a pillow as they tilt their head backwards, and although the dental assistant will put the pillow in back of the neck, I think it's more beneficial to have it in back of the head to facilitate a slight forward rotation of the head.
If you're going to have your mouth open for a prolonged period of time, it is imperative that you don't tense your jaw unnecessarily. Again, if you are practiced in the whispered ah, you are used to letting go of your powerful chewing muscles.
We spoke about the importance of letting go of excess tension in the shoulders, arms, and hands. Even the toes can grip when we are nervous. When we let them go we may find other areas of the body letting go. So we can loosten our grip on our toes, fingers, and jaw. In fact, loosening our generalized 'grip' can help with pain. And, of course, we want to free the neck, especially in the dentist chair.
How about you. Does anybody have any Alexander Technique/dentist stories, or questions?
Mark Josefsberg-Certified Teacher of the Alexander Technique
(917) 709-4648