My Story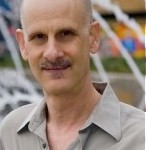 The Alexander Technique saved my career.
In the late 1990′s, as a professional musician, I began experiencing pain and numbness in my right thumb and hand. The pain continued to worsen over the following days, weeks, and months. An MRI of my spine revealed bone spurs in my neck, pinching a nerve leading down to my hand. The pain in my neck was now as severe as my hand, and was affecting every aspect of my life. After seeing several hand surgeons, orthopedic surgeons, neurosurgeons, chiropractors, physical therapists, acupuncturists, acupressurists, a Rolfer, massage therapists, etc., I took an Alexander Technique lesson.
By this time, as I walked (slumped) into my first Alexander Technique lesson, my neck pain was debilatating. My neurosurgeon had already told me that he wanted to "give it six more weeks" before we scheduled the operation on my neck to repair the pinched nerve leading to my hand. I was thinking that I would probably have the surgery, but I recently heard of the Alexander Technique and wanted to give it a try. I walked into the lesson with the faint hope of being cured or 'fixed'.  I walked out knowing that I could fix myself.  What I was shown was logical, simple, precise, and practical.
After studying the Alexander Technique for a relatively short time, the pain began to diminish because I was no longer causing it, and my body began to heal. Week by week, I was feeling better and better. I was eventually able to resume performing with no pain or discomfort, and more control and freedom. I continued studying the Alexander Technique with my private Alexander Technique teacher twice per week, in addition to practicing and extensively reading about Alexander's Method.
                                              Training/Bio
In 2000 I enrolled in the American Center for the Alexander Technique (ACAT) teacher training course in New York City. In addition to my training I dedicated countless hours practicing, studying, and reading about the Alexander Technique. ACAT's training consisted of attending school three hours per day, five days per week, for three years (over 1600 hours). To further augment my training I studied with Alexander Technique teachers from around the world including Elisabeth Walker, who trained with F.M. Alexander in the 1930′s.
I received my Alexander Technique teacher certification from ACAT* and AmSAT**  in 2003. I immediately became a full-time Alexander Teacher, teaching individual Alexander Technique lessons and group Alexander Technique classes in New York City.
                                               Experience
-Current faculty member of  ACAT, training Alexander Technique teachers in NYC.
-Certified Professional Coach (CPC), which involved over one year of training. Coaching has proven invaluable in helping my Alexander Technique students incorporate the Alexander Technique into their lives.
I have taught the Alexander Technique in the following facilities:
-Barnard/Columbia University Department of Physical Education.
-The New York Spine Institute, Garden City, Long Island.
-Step Into Stride Physical Therapy, Bay Ridge, Brooklyn.
-The Collective School of Music, NYC.
-A.R.E. Holistic Health and Wellness Center, NYC.
-LifeLabs, NYC.
-NeurOasis, NYC.
I am recommended by the following Physicians:
-Dr. Martin Ehrlich-Medical Director, Department of Integrative Medicine at Beth Israel Medical Center, NYC.
-Dr. Alexander Simotas-Hospital For Special Surgery, NYC.
-Dr. Anthony P. Geraci- NeurOasis, NYC.
Professional Certifications:
*American Center for the Alexander Technique  (ACAT)
**American Society of Alexander Technique Teachers (AmSAT)
Email: Mark@MarkJosefsberg.com
Phone: (917) 709-4648
Please feel free to call, email, or use this form.