Alexander Technique Posture Exercises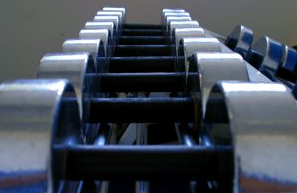 No Alexander Technique posture exercises?
Some Alexander Technique teachers are fond of saying there are no, or very few Alexander Technique exercises, and certainly no posture exercises. Is that accurate?
"Exercise" has the connotation of working out, or lifting weights, but there are many other types of exercises.  A difficult crossword puzzle is a mental exercise. Creating an improvisational jazz solo utilizing mostly fourths or fifths is a musical exercise, as is playing scales with a certain rhythm and tempo. Creating a story with a set theme is a writing exercise.
Alexander Technique Exercises
Posture has connotations of being stiff, and rigid. The Alexander Technique is more about fluidity.
The usual sense of good posture adds tension. Many Alexander Technique exercises lessen tension.
By decreasing tension and shortening, we are increasing ease, and lengthening. Good posture ensues.
For example, think of letting go of any neck tension.
When you let go of tensed muscles, they lengthen.
As you neck muscles lengthen, your head will go up.
Let your sit bones go down, as your head takes your spine up.
You're letting go of neck tension, you're lengthening, and you're improving your posture by doing a sustainable posture exercise.
Alexander Technique exercises take practice, and repetition, until they become part of your life.
With practice, you will notice a sensation of lightness as you let go of habitually tense muscles. You'll be freer as you sit stand, walk, and use the computer. And, Alexander Technique posture exercises become habits; habits resulting in improved posture.
An Alexander Technique Posture Exercise-Rest
Take ten minutes or more to lie on your back with your head on top of a few paperback books, and your knees towards the ceiling. Let  your shoulders widen, your chest open, and breathe fully; top, bottom, sides, and the back of your torso. This is the Alexander Technique posture exercise called "constructive rest." Letting your entire ribcage contract and expand fully as you breathe.
Posture exercise series
Is the Alexander Technique a series of posture exercises? Yes. And no. What might be implied with the word 'series' is that there are exercises one does in a certain order, and they're the same for everybody.  The Alexander Technique posture exercises are unique, and different for everyone.
Time to do Alexander Technique posture exercises
One of the big difference between most of these Alexander Technique exercises and what we might usually think of as exercise is that that you really don't have to spend any extra time 'doing' Alexander Technique exercises. You use the Alexander Technique in your everyday life. If you want to spend an extra few seconds here and there thinking purely of the Alexander Technique or doing constructive rest, great.
But, let the Alexander Technique  become part of your life.
So exercise authority, exercise discretion, exercise your intellect, exercise power, exercise free will, and exercise choice to learn more about the Alexander Technique's idea of effortless posture. It works because you'll change your postural habits. It works because you can practice these posture exercises with ease, hours a day, everyday, everywhere, doing anything.
Here is an Alexander Technique exercise to release  tension. Enjoy,

Mark Josefsberg-Alexander Technique NYC