Learning the Alexander Technique Oppositions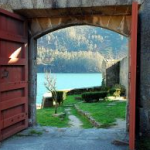 The Alexander Technique oppositions
A useful component in learning the Alexander Technique is the idea of oppositions. A few Alexander Technique oppositions include: head and torso opposing each other, arms and torso, legs and torso, sit bones down; torso and head up, shoulders opposing each other and more. These and other oppositions might be considered to be on the 'body' side of this mind-body, or psycho-physical technique.
The Alexander Technique and mind/body awareness
Nothing we intentionally do is purely mental or purely physical, however. Running or playing football has a mental side, and computer work has a physical side. Just ask someone with neck, back or hand pain from 'just' using the computer.
More Alexander Technique oppositions
There are other oppositions which are more on the 'mind' side, and here too the list is endless. Observing people (without judgment) can be an extremely useful tool in learning the Alexander Technique.  When you see someone on the street who is stooped over, we can 'go up' in opposition to the way they're carrying themselves. If someone is bent over 90 degrees, we could think "I do the same thing, in a way", or "I don't want to get like that."  When you see someone carrying themselves with 'good posture', we could also use that awareness as an opposition to the way we carry ourselves, and go up; and down (feet releasing down into the floor while standing, sit bones releasing down into the chair while sitting). There could even  be an opposition between the person you are and the persons you'd like to be.
We probably aren't going to learn the Alexander Technique purely through observation but being aware combined with lessons, can help greatly. The best way to learn the Alexander Technique is to study it privately.
Group lessons are always a good option. There are certified Alexander Technique teachers throughout the world.
Mark Josefsberg-Alexander Technique NYC
(917) 709-4648